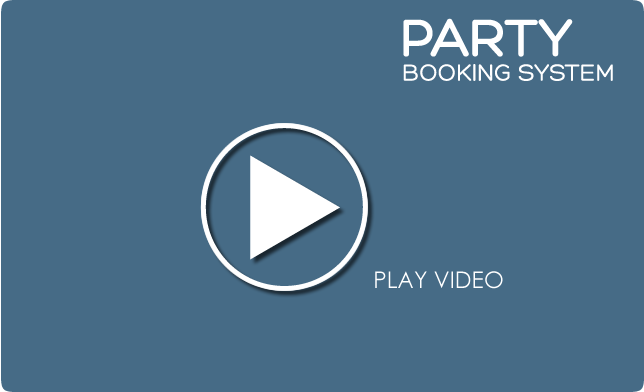 PBS is a highly configurable software solution aimed at businesses that organise parties, events or other activities - such as Childrens Play Centres and Activity Centres.

Manage your business, bookings, marketing and invoicing all within one central software application.



TESTIMONIALS




Clambers Play Centre, Hastings

The PBS (Party Booking System) is working really well within Clambers Play Centre. It generates so much information and data regarding both parties and memberships, and gives great support. This system is highly worth the expenditure and is a competitive price, which beats all other party booking systems. The online PBS has increased our party bookings and it's more convenient for our customers, as they can book from the comfort of their own home, in their own time, whenever they like. It also keeps our phone lines free for other customer enquiries, and saving costs by not having phones constantly manned. Friendly support is also on hand to offer help and support at any time of the day, so if there are any problems, there is no need to panic.

Debbie Guy, Manager
Clambers Play Centre, Hastings




The Lost City, Nottingham

Excellent levels of service throughout the installation of the program through to staff and management queries – great system to use and easily adaptable to the users needs.

The program is very user friendly and has numerous settings in which each individual can control what customers and staff can and can't book throughout the week. Personal attention and service has been 10 out of 10 – there has never been an inconvenient time to ask for assistance.

Would recommend the Party Booking system to all businesses looking for a way to manage online and phone bookings – with a large customer base in pre booked parties. We no longer double book or take down the wrong food orders and sending out an email confirmation is so simple. Thank you!

Jennifer Bentley, General Manager
The Lost City, Nottingham
Party Booking System

organise and analyse your parties
Receive online bookings direct from the website 24/7. Synchronise your party availability and party options to your website.


A fast, powerful desktop software application with the ability to receive online bookings is the perfect combination. You will have responsive 'desktop speed' and no lagtime, but should you lose your internet connection the program will be unaffected - there is no downtime which can happen with online hosted solutions. Find out more about taking online bookings






Key Features & Benefits



Manage your bookings. Take control. Save Time.



Manage your business, bookings, marketing and invoicing
Automated confirmations and invoices
Track changes to a booked party
Analyse past bookings
Keep in touch with your customers




Online Booking

Customers can book parties 24/7
Synchronise party types and availability to website
Upsell party extras on web
Online booking alerts
Easy and secure online payments via paypal gateway
(customers do not require paypal account)



Payments and Invoicing

Minimum booking and deposit management
Versatile charging models
Email customised invoices.



Marketing Tools

Keep in touch with customers with mail and email
Maintains database of all customers
Sophisticated search and filter querying of contacts and bookings
Targeted marketing campaigns



Configurable

Unlimited party types
Unlimited attendee types
Unlimited party options or extras for each party
Multiple ways of charging for parties, attendees and party options
Unlimited party times
receive party bookings 24/7
It can be highly beneficial and profitable to offer a membership scheme with rewards for members. You may like to differentiate between members' prices and non members' prices when booking a party.

Keep a database of members, members' children, and the number of times each member or their children attend the play centre or book a party. Find out more about the membership module.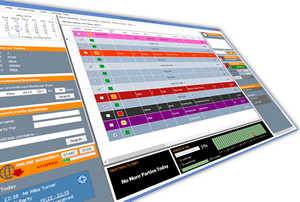 click for more screen shots